PS-4
TerraQuant PS-4 Acupuncture-Muscle Trigger Probe Set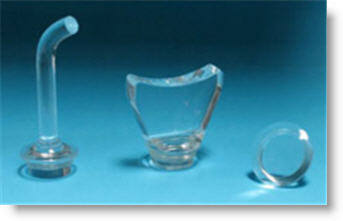 The TerraQuant Dental Probe set was created for use with the SE-25 and TQ Solo for treating dental conditions. This product is specifically designed to:
Reduces Pain by increasing serotonin levels
Increases circulation in tiny cells
Stimulates fibroblasts and osteoblasts
Effective for nerve injuries and TMJ
Reduces swelling and hyper sensitivity
Increases healing of soft tissue and bone
Increases release of B-endorphin
The Terraquant dental probe set extends the capabilities of your TerraQuant Cold laser system by allowing practioners to treat a wider variety of ailments effectively.
| | | |
| --- | --- | --- |
| TerraQuant Dental Probe Set | $429 | |
UPS Ground shipping to anywhere in the US is free (including Alaska and Hawaii).
---

Terraquant Cold Laser Systems are unlike any other laser systems on the market today. In addition to being FDA cleared, the design makes this low level laser stand out because pulsing the relatively high power level (25,000 mW Ga As Super Pulsed Laser) laser allows high power result at a lower and safer RMS power level. By Super-pulsing the laser in intervals as short as billionths of a second, this product yields deep penetrating energy (photons) without generating heat and any risk of damage. The super-pulsed laser technology allows this laser system to be sold without a prescription or license, making the most powerful system available for home operation.