PS-4
TerraQuant PS-4 Acupuncture-Muscle Trigger Probe Set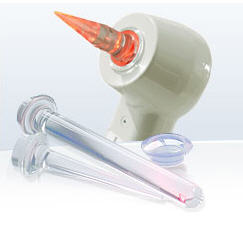 The TerraQuant PS-4 Acupuncture-Muscle Trigger Probe Set is ideal for special applications, such as treatment of the hands, feet and small joints.
Compatible with SE25, LaserStim and TQ Solo emitters
Polished, non-toxic high-quality optical plastic construction
The acupuncture-muscle trigger probes allow the laser cluster to be adapted to treat smaller target areas without having to purchase additional expensive equipment.
Set of 4 Light Acupuncture-Muscle Trigger Probes includes:
Acupuncture/Auricular
Acupuncture/Corporal
Trigger Point
Cosmetic/Wound Care
The Photoprobe adapters are light bending or light focusing lenses for the SE25, LaserStim and TQ Solo emitters. These optical fiber light guides are intended to enhance functional potentialities of the laser by means of transporting light emissions generated by the apparatus directly into targeted tissue. They are constructed of non-toxic, optical organic plastic and polished to exclude any accidental trauma to the patient, diminish lateral radiation, and facilitate disinfection of the nozzle during treatment.
Probes are easily screwed onto the emitters making them very versatile tools for Acupuncturists, Chiropractors and other Clinicians. There are several types of probe sets available to clinician.
| | | |
| --- | --- | --- |
| TerraQuant PS-4 Probe Set | $429 | |
UPS shipping to anywhere in the US is free (including Alaska and Hawaii).
---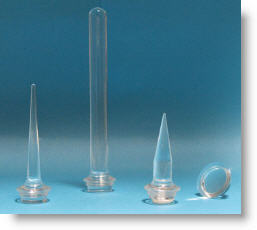 The Terraquant PS-4 extends the capabilities of your TerraQuant Cold laser system by allowing practioners to treat a wider variety of ailments effectively.
---

The Terraquant Pro Cold Laser System is unlike any other laser system on the market today. In addition to being FDA cleared, the design makes this low level laser stands out because pulsing the relatively high power level (25,000 mW Ga As Super Pulsed Laser) laser allows high power result at a lower and safer RMS power level. Super-pulsing the laser in intervals, as short as billionths of a second, this product yields deep penetrating energy (photons) without generating heat and any risk of damage. The super-pulsed laser technology allows this laser system to be sold without a prescription or license, making the most powerful system available for home operation.