LS50-6
TerraQuant LS50-6D LaserShower Emitter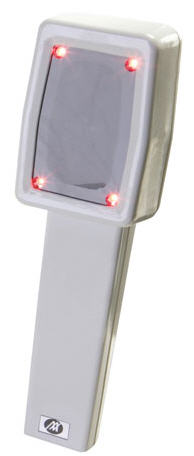 This product has been obsoleted and replaced by the LS50-4 LaserShower. The LS50-4 LasersShower has a smooth convex lense that allow the product to be pressed against the body and moved around the body. Years of use have proven that skin contact aids in the transfer of energy into the tissue so this product is not longer available.
| | | |
| --- | --- | --- |
| TerraQuant LS50-6D LaserShower Emitter | $2,495 | Obsolete |
This emitter requires the TerraQuant contoller that is sold in the Pro, LS50, Elite and LaserStim systems.
---
General Specifications
LS50-6D LaserShower Emitter

Laser Peak Power
50W (50,000mw)
Infrared LED's
60mW
Red LED's
7.5mW
FDA Cleared
Yes
Wavelength
Laser
905 nm
Infrared
875 nm
Red
660 nm
Class II Equipment Applied Part Type BF
Laser Class
1M (IEC 60825-1)
Weight
Dimensions
---

The Terraquant LS-50-6D emitter was a high-end emitter in the Terraquant series but it has been superceeded by the LS50-4. By The super-pulsed laser technology allows this laser system to be sold without a license, making it the most powerful system available for home operation.