About ColdLasers.Org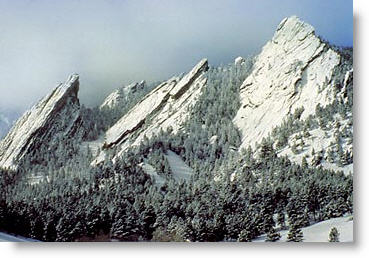 Since 2008, we have been obsessed with every aspect of cold lasers, light therapy and laser therapy.
Rewrite, summarize and publish impartial information on our site. We often make daily changes as we learn more about the fine points of cold lasers. We even include info about competitors product so you have all the information you need to make the right decision.
Work with professional across the country in developing better protocols and better marketing literature to help promote laser therapy in each practice.
Test and research lasers in our own test facility in Lafayette, CO.
Try to operate our own laser therapy clinic in Louisville , CO. It closed in 2018.
We are dedicated to providing the absolute best in cold laser training, equipment and service. We provide information about alternative therapies to traditional drugs and surgeries for practitioners and end-users so people can get the relief they need. Beginning as a general advocate for the use of cold lasers, ColdLasers.Org was established to help people find comprehensive information about the use of cold lasers (LLLT) and soft lasers for the treatment of pain, poor circulation and other common ailments. After several years of just writing about laser therapy, we started selling system in 2011.
Why ColdLasers.Org is Different
If you spend some time on our site, you will notice that we are total numbers-geeks. We love to talk about dosages and wavelengths, power and pulsing frequencies. We like to make calculations to illustrate the real world differences between the products. We talk about specification and facts, not claims and pseudoscience. When it comes to photobiomodulation (PBM), we strive to be unbiased and stick to the science. We have worked with almost every laser on the market so we know the strengths and weaknesses of most systems so, yes, we have some favorites but that is based on the science, performance and specs. We are not forced to make quotas for any product so we pride ourselves on helping people find the most appropriate laser for their application. We also include information about the entire cold laser market. Even if you don't buy from us, we hope we can help you learn the potential for lasers. Every buyer has unique requirements so please call us if you need help choosing a system.
We also operate a fully functional therapy center at Lighthouse Health, where we provide pod sessions and laser therapy. This allows us to get patient feedback that helps us improve our service and support.
Our Philosophy
We know, based on personal experience, the use of cold laser can have a huge positive impact on your health. We also know that there is some confusing information out there about the use, benefits and advantages of cold lasers. Based on this background, our corporate goals are to:
Sell only the best cold laser (LLL) equipment available
Provide the best technical support in the industry
Help grow the cold laser industry by presenting useful and concise information
Help educate consumers about cold laser therapy (LLLT) and the use of cold lasers
We often get asked why we don't sell any $500 laser systems. We do not sell any cheap lasers because they often do not deliver consistent results. Our business reputation and A+ ratings are based on making sure that every customer is getting great results so we don't take any chance on selling questionable products.
If you need help selecting a cold laser, call us toll-free at 1-800-388-0850.
Here are a few reasons to buy from ColdLasers.Org
ColdLasers is a "Brick and Mortar"


Located at 921 Main Street in Louisville, CO, we are no virtual store front, we are the biggest and best PBM store in the US.

The Best Support in the Laser Industry


We will do everything in our power to make sure you get unbiased advice, the best training and the best service support.

The Industries Best Protocol Library
Every laser comes with the Laser-Therapy.US library. This app follows the best practices for laser therapy and dynamically creates pictorial treatment plans for over 250 different conditions for humans, pets and horses. This is the best training tool in the industry.

No Sales Tax Outside Colorado


The price on the site is the total price if you live outside of Colorado.

Warranty Support


All our system include a warranty between 1 and 5 years. If there is a problem, contact us and we will help you.
30-Day Satisfaction Guarantee
Pros get a 30-day 100% money back guarantee on any new system. Home users get a 30-day guarantee but pay a 15% restocking fee.

Custom Marketing Support


With any Pro system over $5000, you get a custom marketing kit . We send you original artwork including flyers, pamphlets and posters.

The ColdLasers.Org Reputation




Since 2002, we have supported tens of thousands of customers and maintained a 5-Star rating. You can trust ColdLasers.Org.

An A+ BBB Accredited Business




As a top-rated BBB business, ColdLasers.Org has established itself as "The Trusted Name In Cold Lasers".

Low Price Guarantee




ColdLasers.Org will beat any published competitive price and give you better support and training.

Free Shipping


Every cold laser system over $2000 includes free 3-Day shipping to anywhere in the US and Canada.

We Accept all Major Credit cards


We also accept checks and wire transfers.

Financing for Professionals Available


We work with many different financing companies who focus on financing for professional.

Your Transaction is protected

| | |
| --- | --- |
| | Your Transaction is Secure because it is processed using RapidSSL 128-bit encryption. We don't keep any personal credit information. |
Why We Sell And Promote Cold lasers
I starting playing competitive sports (mostly volleyball) in college and since I am 6' 7", I put a lot of stress on my knees. After years of chronic pain, I had both knee scoped in 2002. Still I had chronic pain and I spent a lot of my time and money getting physical therapy, acupuncture and chiro. These all helped a little but the pain never went away. Then one day, while at my family acupuncturist, she wanted to show me the cold laser she had just purchased. Being a total tech head, she knew I would be interested in the new therapy. She used it on my knees and I was blown away. It was the best my knees felt in years and after a few more visits my chronic knee pain was permanently gone and remains in remission today. Cold Lasers made a huge impact on the quality of my life so I am now dedicated to spreading the news about cold lasers, in hopes it will help you too.
Ken Teegardin