LZ30x
Avant LZ30x Cold Laser (ColdLasers.org Edition)
Home
6,2
Avant Systems
> LZ30x
Model
Avant LZ30x
Power/Wave
1,000mW (1W) @ 808nm & 250mW @ 637nm
Pulsing/CW
Yes + Sweep
Stock/Ship
Yes, Free 3-day shipping
Warranty
3 Years
Price
$6,250.00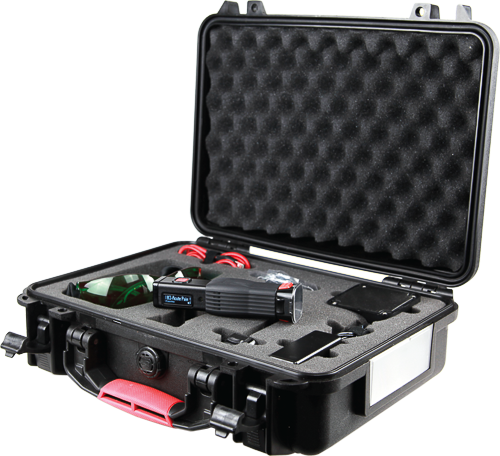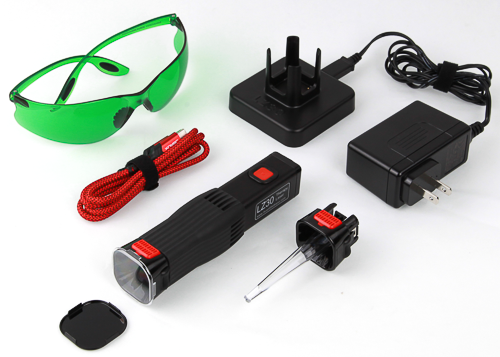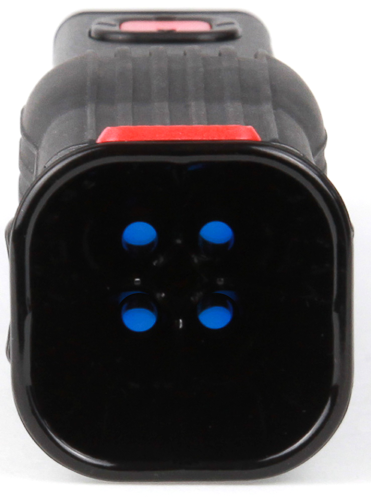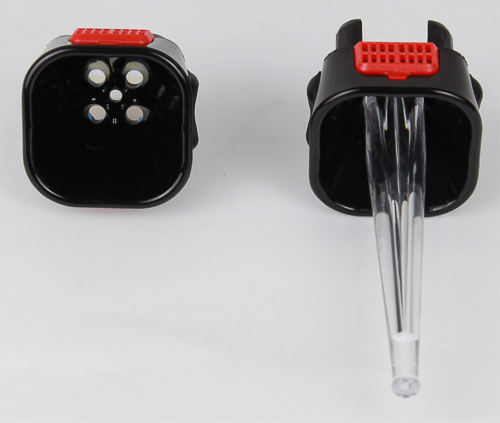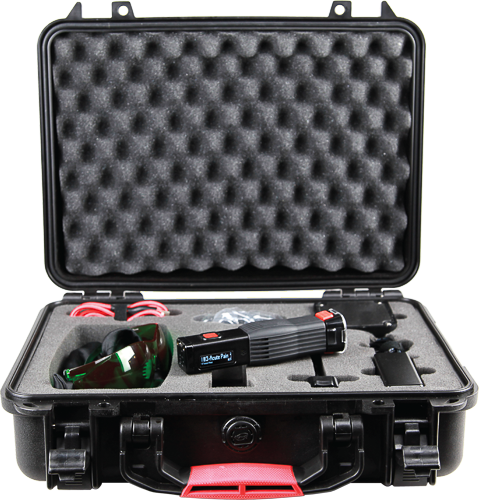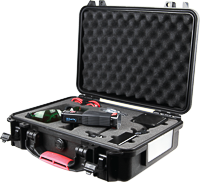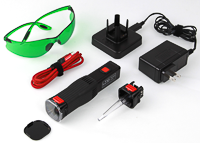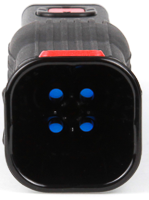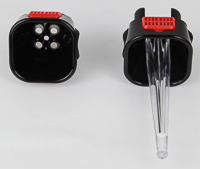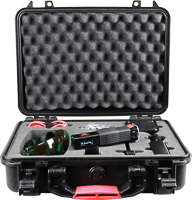 The Avant LZ30x the middle option for the LZ30 series of lasers. Like the LZ30p and the LZ30z, it might just be the most well-designed laser ever. The LZ30x is an FDA cleared class 3b cold laser that provides a superior value when compared to any other handheld cold lasers. With the LZ30x, you get more flexibility than any other cold laser device.
We sell the ColdLaser.Org "special edition" that includes an optimized set of pulsing preset that you only get with our version. We sorted through over 1800 pulsing presets (including a lot of misleading, ineffective and worthless options) and only include the most proven pulsing options from classical and contemporary scientific research. Our optimized preset library allows users to have all the most established pulsing frequencies without all the nightmarish clutter. If you want waste lots of time browsing on a single line screen through thousands of preset options, just specify that you want the biggest preset list and we will add it to your system.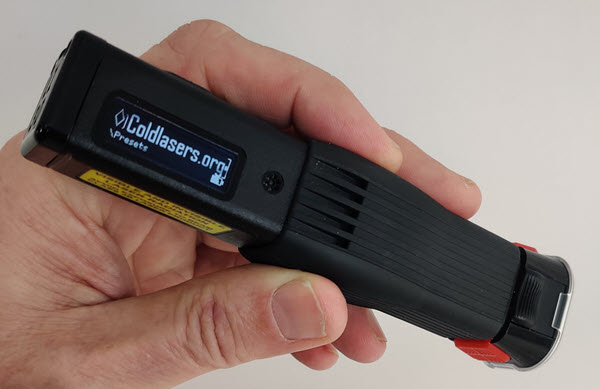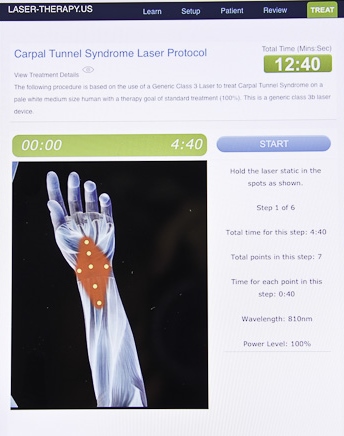 This product allows for the widest range of treatments by allowing users to use continuous wave, pulsed wave and sweeping wave setups using either the 808nm or the 635nm wavelength. For those big Erchonia laser fans, the product delivers about 50 times the power and more flexibility at a much lower cost. For those considering a ML830, the LX30x offers 10 times the power and also includes pulsing and sweeping modes for better healing.
Every LZ30 system from ColdLasers.Org also comes with a web app (image at the left) that can run on a computer, tablet or phone. The system creates step-by-step custom therapy plans for over 150 conditions for humans, pets and horses. The system includes a therapy timer to tell users exactly where to use the laser and how long to hold it there for the best results. The "cookbook" style protocols take all the stress and guesswork out of finding the optimum energy target for a variety of conditions. (Ipad mini not include)
The rugged industrial design includes an aluminum anodized body with a toggle stick controlled graphic display. The solidly-built device is perfectly balanced so it feels good in your hand and the compact size (just 1 inch x 1 inch x 4-1/2 inches) makes it easy to use in the office or field. The ergonomic design makes it easy to use on any part of the body. No other cold laser on the market packs this level of power and flexibility into such a compact size.
The LZ30x offers:
1000mW of power at 808 nanometer wavelength
250mW of power at 637 nanometer wavelength
The perfect balance of power and safety
Programmable continuous, pulsed and sweeping output modes.
In manual mode, users can set the pulse frequency and duration.
Use the factory defined presets or develop your own protocols. The device has enough onboard memory to store hundreds of protocols.
Self Calibration - As the laser diodes age, the system self adjusts providing a consistent power output. Self Calibration is usually only seen on the most expensive cold lasers.
Maximum flexibility using the USB cable. Users can create and maintain presets on their PC by mounting the LZ30x as a USB drive on their PC.
Cordless operation using a 3000mAH Lithium Ion battery
Highly portable compact design
During operation, shows total photon density and elapsed time
Option hand free operation with the Avant stand
It is so easy to get started with the Avant LZ30x. It comes from the factory with presets to address 90% of the standard protocols and also allows for the creation of new protocols including total customizing every variable using the standard USB interface. New users can step through pre-defined protocols in just seconds. For advanced users, the device allows the creation and maintains of a set of favorite protocols for treating special problems. This list can be accessed using the joy-stick and can be edited directly on the device or by mounting the cold lasers as USB drive on PC.

The Avant laser can also be used with an optional trigger point / acupuncture probe. Just detach the standard hood and attach the light pipe. The system recognizes the probe (from it's tiny microchip) and adjusts the system to for trigger point and/or needle-less acupuncture therapy.
The LZ30x allows users to choose from continuous, pulsed and sweeping pulse modes with power levels of 1000mw at 808nm (infrared) and 250mw at 637nm (red). This allows practitioners and users the maximum flexibility in treating both chronic or recent injuries. This device is equally suited for pain control, inflammation reduction and accelerated healing.
The LZ30x includes a 3-year warrenty, which is one of the best warranties in the industry. They use the highest grade components in their design so this product is built to last and built in the USA.
No body beats Avant and ColdLasers.Org for customer support. We will beat any price on this product.
Avant LZ30x Cold Laser System

1000mW at 808nm and 250mW at 637nm

Includes case, 2 pair glasses, charger, probe adapter, web app & pro-level support


In Stock


Yes
$6,250.00
Delivery is typically less than 2-3 days. This class 3B laser can be sold to any health care provider or for use on animals without any restrictions. This laser is avialable for home use with some limitations (call us).
This system comes in a waterproof hard case with safety goggles, USB cable, charger and manuals.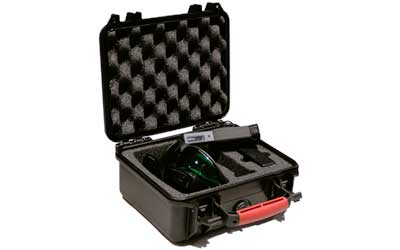 Product Specifications
Avant LZ30x
Output Options
Continuous, Pulsed and Sweeping
Number of laser emitters

Two 500mW GaAlAs diodes (808nm)

Two 125mW AlGaInP diodes (637nm)

Safety lockout
Yes, key code required to start unit.
Safety Class
3B
self Calibrating Device
Yes
Warranty
3 Years
Overall Specifications
Weight
6 Oz.
Shipping Weight
3.5 lbs including accessories and case
Dimensions
1 in x 1 in x 5.5 in
Battery Spec
3000mAh Lithium Ion
Battery Capacity
One week when using the red lasers, 4 hours when using infrared at maximum output.
Charge Time
8 hours (from empty)
Battery Standby
2 years
Wavelength & Power
Infra Red Laser
1000mW of 808nm infrared laser light from two 450mW GaAlAs diodes.
Red Laser
250mW of 637nm red laser light from two calibrated InGaAlP diodes.
The Avant LZ30x does not use inexpensive LEDs or laser diodes. Cheaper LEDs do not offer the same level of power control that you get from using a InGaAlP diode. The LZ30x uses the highest quality laser diodes available and is a self-calibrated device so that you get the "optimum" amount of energy into a treatment area every time. The LZ30x also includes a large treatment area. Using advanced optics, the product allow users to treat areas up to 1 square inch without moving the device. For practitioners, the larger treatment area means faster treatment times. For beginning users, the broad treatment area means that users are more likely to treat the "sweet spot" when treating a poorly defined problem area.
* In general, the Infra Red wavelength is better for deep therapy and the visible red (637 nm) is better for shallow therapy and often for treating the root causes of deeper problems.