The ReGen Laser by BioPhotonica
Applications: FDA cleared with Internal human, horse, dog and exotics protocols
Waveforms: CW, Pulse, Multi-phase
Stock: Yes
Delivery: 3-day standard
Warranty: 5 Years on the laser, 1 year on handpiece



$10,950 to $19,950

4 Options:
Regen S1 : Single-wave 25 W @ 810nm - delivers 24j/sec pulsing
Regen SD : 810nm/980nm Dual-wave - delivers 36j/sec pulsing
Regen ST: 650/810/980 Triple-wave - delivers 56j/sec pulsing
Regen SQ: 650/810/910/980 Quad-wave - 56j/sec pulsing

You might already know BioPhotonica for making the highest quality, most powerful and flexible whole-body pods (the ReGen Pod) and now they are expanding into high performance class-4 lasers. Over the years, we have worked with dozens of laser companies to specify, build and improve systems for the US market and we think Biophotonica is poised to be the new champion of the PBMT market by making some of the best class-4 lasers.
The ReGen Laser's uses their proprietary Stim-Cell™ Technology, which combines high-efficiency wavelengths that target deep cellular activation at high-power levels combined with proprietary multi-step factory protocols and smart accessories to provide the best balance and performance in the industry. Stim-Cell™ Technology leverages decades of research and all the best-practices from the laser therapy market to reach the pinnacle of laser design.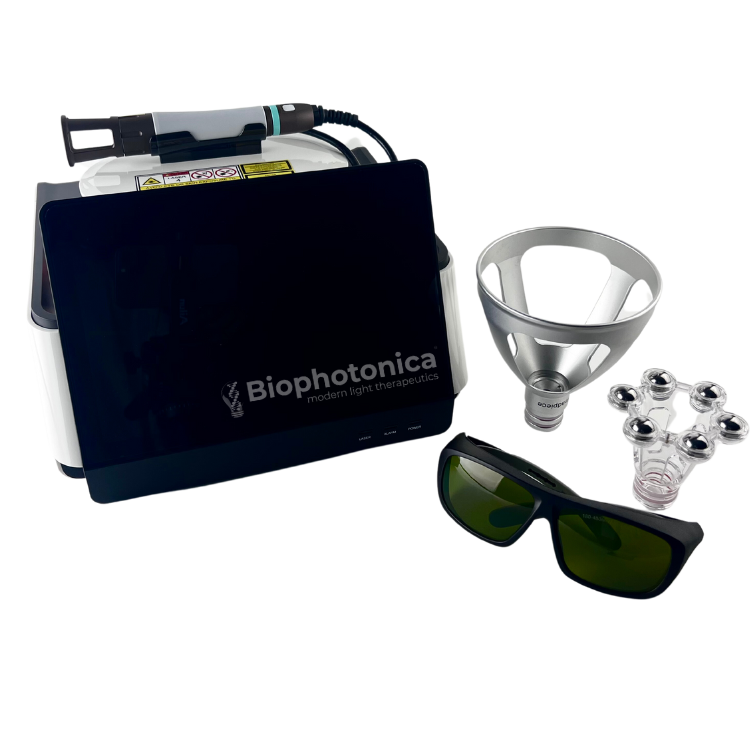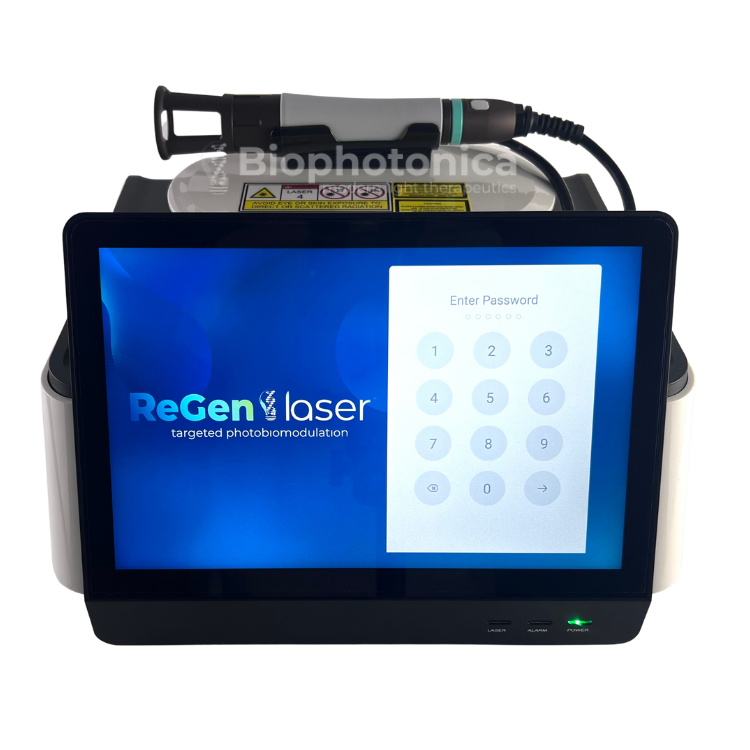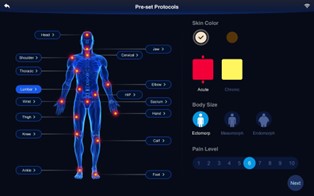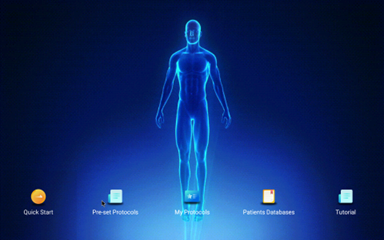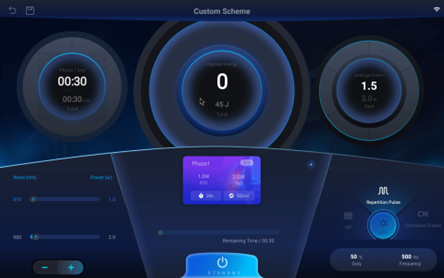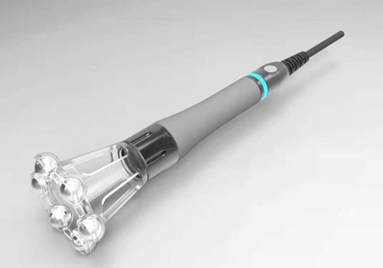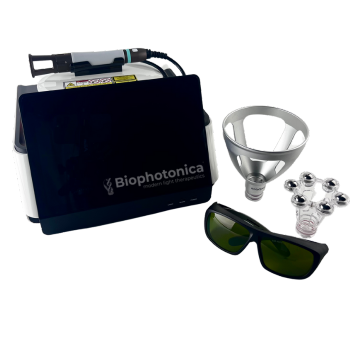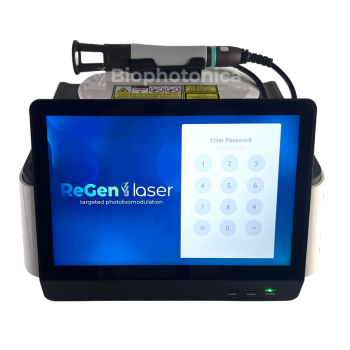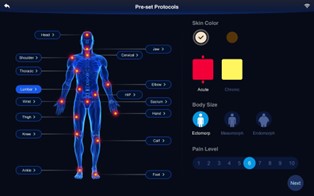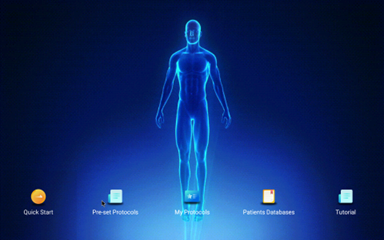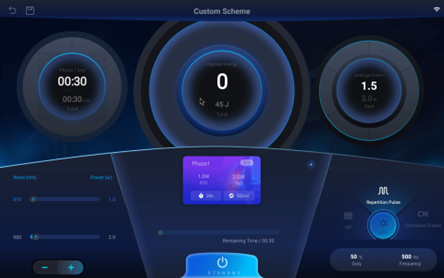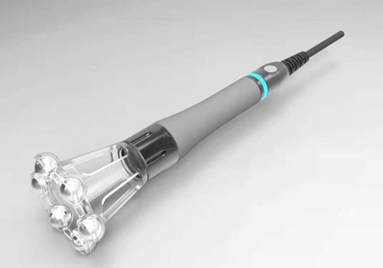 The ReGen Laser from BioPhotonica delivers superior performance to lasers costing 2 or 3 times as much money but what really makes this system stand out is the graphical interface.
See why the ReGen totally crushes other class-4 lasers like the LiteForce®, Klaser®, Summus®, Aspen.
The ReGen has some of the most refined software that we have seen in a laser that makes it easy to learn and delivers consistent results with a lower skill level. When you combine the state-of-the-art software with a great fit and finish, you get best-in-class performance. These lasers are built-to-last and the 5-year warranty proves it. ReGen Lasers comes in dual, triple and quad and penta-wavelengths with all systems having 810nm as the primary wavelength so they all have a great penetration depth and maximize ATP production. The secondary wavelengths like 630, 910, 980 and 910 add more flexibility on top of the base 810nm. They offer up to 60.3-watt systems and they all offer some of the lowest cost per watt systems on the market.
Model
Power / Wavelength

Total Power: 25w
25 W @ 810nm



Total Power: 40w
20 W@810nm
20 W@980nm


Total: 60.3w
300 mW@650nm
30 W@810nm
30 W@980nm


Total: 60.3w
300 mW@650nm
20 W@810nm
20 W@910nm
20 W@980nm


Delivery Rate
25 J/sec CW
24 J/sec Pulse
40 J/sec CW
36 J/sec Pulse
60 J/sec CW
54 J/sec Pulse
60 J/sec CW
54 J/sec Pulse
Delivery Rate
4500 joules in 3 minutes
7200 joules in 3 minutes
10,800 joules in 3 minutes
10,800 joules in 3 minutes
Best Application
This entry level system is perfect for deep tissue therapies.
Combines deep ATP production with pain and inflammation control. Perfect for most Chiropractors.
Higher dosages for even better pain and inflammation control. Perfect for pain clinics.
Best for clinics treating a wide variety of issues. Great for Vet and Equine. Maximum flexibility. It does everything well.
Price
$10,995 US

$14,950 US

$17,950 US

$19,950 US

*1The S1 is 810nm only, which is the primary wavelength for all structural problems. It is a low cost class-4 with great long-term efficacy and fast treatment times.
*2SD can deliver 20 joules/sec at 810nm CW AND 20 j/sec CW at 980nm (for optimum pain and inflammation control) OR any combination of the 2 wavelengths.
*3The ST will deliver even higher dosage for maximum pain and inflammation control so it can be the best choice for pain center and includes some red for superficial issues.
*4The SQ is for practices that want to treat the widest variety of applications with internal protocols. This system does everything well. With the addition of 635nm ( for skin, bruises, hoof and other shallow applications) and 905 (for blood work associated with more complex problems), the SQ layers wavelength diversity on the 810nm base to give more flexibility. It will deliver up to 20 joules/sec at 810, 905, or 980nm OR a total of 60 joules/sec when using all wavelengths. The LiteForce™ 45 watt laser only delivers 22.5 j/sec when pulsing and cost over twice as much.
5-Year Warranty
All ReGen Lasers come with a 5-year warranty on the laser and 1 year on the handpiece. When it comes to quality, the ReGen Laser quality is in the elite laser class. The design removes the external connection to the fiber cable that is the main failure mode for most class 4 systems and integrates the connection inside the housing similarly to the Klaser™. This new design allows for the cable to be wrapped around a storage area on the top of the laser. This reduces the potential for kinking and crushing of the cable during transport and makes the system more reliable. These design elements allow the ReGen to offer a full 5-year warranty. If the handpiece is not dropped on hard surface, it will easily last 5 years but drop damage is an issue with all class-4 lasers. The system can also be serviced after the warranty period so this will still be a great system in 5 to 10 years or more.
Superior Protocols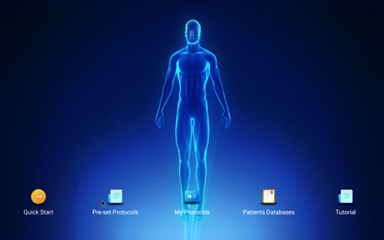 Biophotonica has over 20 years rooted in the science of PBMT so they are not pushing any fringe concepts, just the proven technology . We think they are positioned to be the champion of PBMT because of their dedication to quality and service. Most laser companies really don't put much effort into their protocols. In some of the "huge" protocol libraries from other companies, only the name of the protocol changes. They all default to to delivering max power for 10 minutes and no pulsing. Some systems will put the same dosage into an arthritic thumb as a bad hip, defying all logic and therapy standards. The advanced internal library on the ReGen Laser works perfectly with our extended protocol library to setup the laser for best results. If you have used another high-end class-4 systems, then you will really appreciate the effort that went into the ReGen protocols.
Fully Adaptive Protocols and Duty Cycle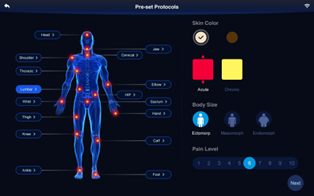 The ReGen Laser follows the best industry practices (like our protocol library) by adapting the treatment parameters to the patient. The setup screen to the left shows how each protocol is adapted based on the patient size, skin color and the chronicity of the condition. In addition to follow the best practices, the ReGen Laser system allow for manually over-riding the therapy plan. One secrets in the laser industry is the effect of duty-cycle (on/off ratio) on the dosage delivery. Many systems like the use a fixed 50% duty cycle. What this means is that users are paying a very high price to get a 25-watt system (that costs about $30,000) that only puts out 12.5 joules/second anytime they are pulsing the laser. Since research shows that pulsing provides better results for most application, users are wasting a huge amount of money buying power they can't actually use. The ReGen Laser solve this problem by providing users the ability to program the duty cycle. With the ReGen Laser, you can set up to a 95% duty cycle so that means that an ReGen Laser SQ pulsing at 95% will delivers 56 joules/second (3 times the deliver rate of comparable LiteForce® and save you $20K. It makes you wonder why anyone would ever overpay so much.
Superior Emitter and Fiber Design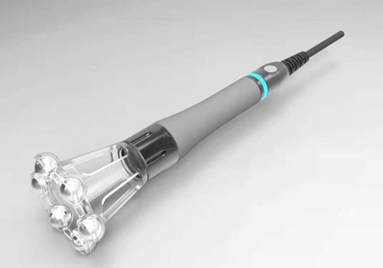 One of our favorite parts of the system is the emitter and fiber optic cable. It is not a cheap plastic emitter handle or a simplistic machined metal emitter, it is a rubber coated precision-metal emitter that has the feel of a high-end bespoke writing instrument and less like the disposable pen feel you get with other lasers. The emitter has interchangeable heads and pop on and off. The system also includes a unique design roller ball head that slides over the surface of the skin but does not require the laser to pass thought the roller. This reduces the system losses but more importantly, reduces the need for constant cleaning that you get with a traditional roller ball. Old school roller balls create a constant buildup of dead skin inside the roller ball, which eventually can block off the laser beam and damage the system. This issue is reduced with the ReGen Laser roller. The rubber coated emitter handle is more ergonomic than any other design we have seen. This reduces stress on the practitioner and is much more comfortable to hold while also reducing drop damage that often destroys other emitters. The fiber optic cable between the emitter and base is also extra long (about 7 ft.) and more ergonomic than other class-4 systems. The system uses a compact and flexible 400-micron fiber without excessive armor around the cable. The ReGen laser learns from other company's design failures that use a large diameter fiber that puts more stress on the operator as they are constantly pulling on a heavy cable around as they are treating patients. Larger cables increase the strain on the operator and onto the connectors at the end of the armored cable than therefore increases connector failures. Many systems with armored cables have an external connector (which does allow them they more easily replace the "flawed emitter cable design"), but the external connector is actually the biggest failure point for class-4 lasers. It must be kept spotlessly clean because even one spec of dust at this connector can destroy the laser. The ReGen laser is a superior design because the critical connector at the end of the fiber is inside the base, keeping it clean and adding to the reliability.
Power
The ReGen Laser sticks to the most established wavelength, 810nm, as the primary wavelength and allows secondary wavelengths for 980nm on the dual and adds 905nm and 625nm to the quad. Although these wavelength have a shallower depth of penetration, they are great for supplemental therapies. For animals with hoof and blood related problems, the 625nm wavelength is preferred and when you want a wavelength where most of the energy is converted into heat, the 980nm can be used for increasing circulation and extra pain control. This system give practitioners full access so they can optimize their treatment for a wide variety of applications. The ReGen laser provides for a very high 3-dimensional power density that many experts think is the key to faster therapeutic outcomes. Although lower power devices can deliver the same total energy level given enough time, they can never reach the same power density of the ReGen Laser class-4 systems.
Speed
For some practices, minimizing patient treatment times while still delivering great results is a high priority. For these types of practices, the 40 watt ReGen Laser provides a cost effective solution. Practitioners can deliver 7200 joules in just 3 minutes so this device gives you the option to have short treatment times AND deliver high dosages for maximum impact. With the ReGen Laser, you can create custom protocols that include high duty-cycle pulsing. We often recommend pulsing in the 4 - 40 Hz but at a 90% duty cycle. This give practitioners both pulsing and higher dosage. Very few other systems on the market allow this control at any price.
Future-Proof
Like all Biophotonica systems, the ReGen Laser has optional WiFi connectivity. This means that the system can continue to evolve and improve even after you buy it. As technology advances, so does your ReGen Laser. The system allows for both software and protocol updates. This makes the system more future-proof than other class-4 lasers. This system will be a work-horse for many years to come.
Smart
The ReGen Laser would be one of our first recommendations for any user who wants a high dosage therapy laser with maximum flexibility, great quality and great support. This system comes with a 30-day money back guarantee with 100% refund for professional but a 15% restocking fee for home owners..
Training & Onboarding
Comprehensive Onboarding for Laser Excellence
Embark on your laser journey with confidence through our comprehensive onboarding process, an integral part of the ColdLasers.org experience. Our commitment goes beyond delivering cutting-edge laser products; we're dedicated to ensuring you're equipped with the knowledge and skills needed to harness the full potential of your new acquisition.
Guided Onboarding: Mastering Your Laser
Our guided onboarding process combines training and support in one streamlined package. During a personalized virtual training session, typically completed in under an hour, our seasoned trainers will expertly guide you through every aspect of your laser system. From the initial setup to understanding its operation and performing routine maintenance, you'll gain a solid foundation that empowers you to hit the ground running.
Unlimited Access to Expert Support
At ColdLasers.org, we recognize that learning is an ongoing journey. After your onboarding training, our support remains unwavering. Our team of experts is available to you whenever you need assistance, advice, or troubleshooting ? all without incurring additional fees. Whether you're aiming to optimize performance, explore advanced techniques, or resolve any challenges, our specialists are just a call or email away. By choosing ColdLasers.org, you're not simply purchasing a product; you're entering a partnership focused on your success. Our training and support ensure you're primed to achieve exceptional results with your laser, every step of the way.
Optional Accessories
Emitters
| | | |
| --- | --- | --- |
| Image | Emitter | Price |
| | Standard - The standard emitter is adjustable from 1/2 to 1-1/2 inch treatment area and open cage design reduces heating. | Included |
| | Sealed Lens - This emitter is best for on hair/fur as the end of the emitter is sealed. | Included |
| | Large 4-Inch Head -This large emitter is mainly for hands-free therapies but can also be used to for higher delivery rates into dark pigment skin, fur or hair. | Optional |
Crushing the Competition
The ReGen Laser design elevates the best technology seen in the Italian-made Eltech K-Laser®(Compare ReGen Laser to K-laser). It also has several big technical advantages when compared to a LightForce® and Summas® lasers like adjustable duty cycle (on/off ratio when pulsing) and multi-step pulsing ( Compare ReGen Laser to LightForce).
All systems include the laser and emitter, water resistent hard case, 3 pairs of glasses, manuals and training. The price also include shipping.
This system can be sold to professionals and for home use.
Comparison of class-4 lasers*
Product
Infra Red Power
Interface
Emitter
Output
Price

25w@810nm

40w@810/980

60w@650/810/980

60w@650/810/910/980

10.1 inch touch

Precision Rubber/aluminum, rollerballs, optional hands-free

CW, Pulse, Multi- pulse

$10,950

$14,950

$17,950

$19,950

9W@810

30W@810/980

27.2W Quadwave

45W Triwave

7.2 inch touch
Aluminium standoff, roller, optional hands-free
CW, Pulse, Multi- pulse

$8,950

$12,995

$14,995

$24,995

Pilot Laser
9,000mW@810nm
LED with membrane keypad
Aluminium cylinder
CW and 1 Pulse Option
$7,995
Apollo
Desktop 5000
5W @ 810nm
LCD
Smooth glass direct emitter
CW Only
$6,999

LiteCure™

LiteForce Ex

25W non-adjustable blend of 80% 980nm & 20% 810nm
8 inch Touch
Roller ball
CW and Pulse
$25,000 and Up?

LiteCure™

LiteForce Exp

40W non-adjustable blend of 80% 980nm & 20% 810nm
12 inch Touch
Roller ball
CW and Pulse
$35,000?

Eltech K-Laser™ Cube 4

20W ISP
15W CW
.2W @ 635nm
12W 810nm
20W 910nm
12W 980nm

4.8 inch Touch
Standard metal standoff, can be used unattended
Most protocols are based on Pulsing but can do CW

$27,500
---
Detailed Specifications
ReGen Laser Systems Specs

Touch Screen
10.1-inch full color
Internal Library
Searchable by condition, Customized
Custom Protocols
Yes
Warranty
5 Years
Included Accessories
Heavy-Duty carrying case, safety goggles (3 pairs), therapy handpiece, and full documentation
System Controller
Weight
12 lbs / 25 Kg
Dimensions
11" (W) X 11" (L) X 8"(H)
Operating Voltage
110/220 VAC, 5A, 50/60 Hz With universal power input
Laser Peak Power
X1: 25W
XD: 40W
XT: 60.3W
XQ: 60.3W
Laser Class
4
Fiber Optic Connection
400 microns with a SMA905 connectors
Operating Parameters
Emitter
GaAlAs Diode Laser
Operating Mode
Continuous Wave (CW), Pulsing (Frequency) Single, or Sweep Pulsing
Duty Cycle
10 to 90 % User adjustable
Pulse Duration
10µs-3s
Repetition Rate
0.2Hz-20KHz
Aiming Beam
Red Diode Laser, Wavelength: 635nm, Power:1-3mW
Testimonials
I own a lot of laser and I think the ReGen Laser is a real game changer, it consistently delivers amazing results. - Dr. Moos
Here are a few reasons to buy from ColdLasers.Org
ColdLasers is a "Brick and Mortar"


Located at 921 Main Street in Louisville, CO, we are no virtual store front, we are the biggest and best PBM store in the US.

The Best Support in the Laser Industry


We will do everything in our power to make sure you get unbiased advice, the best training and the best service support.

The Industries Best Protocol Library
Every laser comes with the Laser-Therapy.US library. This app follows the best practices for laser therapy and dynamically creates pictorial treatment plans for over 250 different conditions for humans, pets and horses. This is the best training tool in the industry.

No Sales Tax Outside Colorado


The price on the site is the total price if you live outside of Colorado.

Warranty Support


All our system include a warranty between 1 and 5 years. If there is a problem, contact us and we will help you.
30-Day Satisfaction Guarantee
Pros get a 30-day 100% money back guarantee on any new system. Home users get a 30-day guarantee but pay a 15% restocking fee.

Custom Marketing Support


With any Pro system over $5000, you get a custom marketing kit . We send you original artwork including flyers, pamphlets and posters.

The ColdLasers.Org Reputation




Since 2002, we have supported tens of thousands of customers and maintained a 5-Star rating. You can trust ColdLasers.Org.

An A+ BBB Accredited Business




As a top-rated BBB business, ColdLasers.Org has established itself as "The Trusted Name In Cold Lasers".

Low Price Guarantee




ColdLasers.Org will beat any published competitive price and give you better support and training.

Free Shipping


Every cold laser system over $2000 includes free 3-Day shipping to anywhere in the US and Canada.

We Accept all Major Credit cards


We also accept checks and wire transfers.

Financing for Professionals Available


We work with many different financing companies who focus on financing for professional.

Your Transaction is protected

| | |
| --- | --- |
| | Your Transaction is Secure because it is processed using RapidSSL 128-bit encryption. We don't keep any personal credit information. |