Class 3b
Avant LZ30p, LZ30x and LZ30z Lasers & Protocol App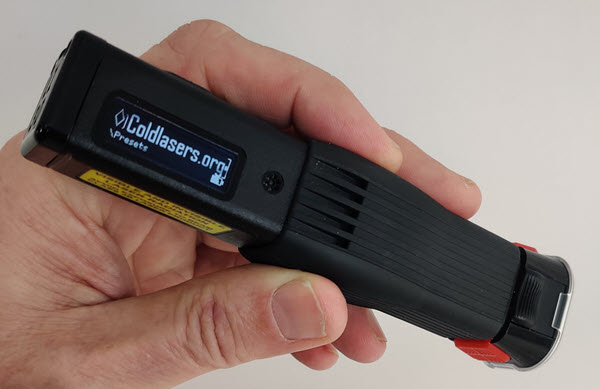 The newest generation of the LZ30p, LZ30x and LZ30z are the state-of-the-art in Class 3b cold laser technology and our exclusive LZ30x and LZ30z "ColdLasers.Org edition" makes it even better with an extended preset library. These FDA cleared cold lasers provide an unparalleled balance of features and totally crushes the competition when compared to other class 3b models like Thor™, Microlight™ and the Erchonia™. With the Avant Class 3b lasers, you get more power, more flexibility, and a longer warranty for less than any competing lasers. The LZ30 lasers have up to 15 times the power of the ML830™ AND up to 200 times the power level of an Erchonia™ laser system. This means you can either shorten your treatment times by 15X (by targeting the same dosage) or give your patients the higher dosage that often makes the difference between success and failure.
The LZ30 series are the only self-calibrating cold laser with automatic power control that sells for less than $6500 (Medilaser). The LZ30p, LZ30x and LZ30z come with a web-app therapy timer with over 200 dynamically created precision protocols for humans, horses and dogs. This LZ30z is one of the most powerful class 3b IR (808nm) laser on the market and it is the most power FDA cleared RED (637nm) laser available at any price. When you combine these great spec with a 3-year warranty and training from a doctor over the phone (included with every system), you are getting maximum flexibility and some of the best support in the industry. Professionals can get a 30-day money back guarantee on any LZ30.
| | | | |
| --- | --- | --- | --- |
| Avant System | LZ30p | LZ30x | LZ30 |
| Infra Red Power (808nm) | 600 mw | 1000 mw | 1400 mw |
| Red Power (637 nm) | 80 mw | 250 mw | 1000 mw |
| Preset Pulsing Options | 3 | 200+ including ColdLasers.Org library | 200+ including ColdLasers.Org library |
| Charging Base | No | No | Yes |
| Sales Requirements* | Home Users Only | Pro or Home Use | Pro or Home Use |
| Price | $4,250 | $5,350 | $6,150 |
| | | | |
---
*Avant systems include training and long-term support over the phone. Pro users have a much higher support requirements so they will not sell their lowest cost laser (LZ30p) to professional. They also want doctors to have more power so they can can get consistently great results without long treatment times that might disrupt their practice. The treatment times on the LZ30x and LZ30z average 8 - 12 minutes. The LZ30p treatment times are up to 40% longer.
All 3 LZ30 systems include free shipping, water-resistant case, 2 pair safetly glasses, charger, probe adapter, USB cable, web app & training/support over the phone.
Hands Free LZ30 Laser Stand

This boom-style stand allows users to treat hard to reach areas or do unattended therapy on an area up to about 10 inches in diameter. The laser is magnetically held in a cup to prevent dropping. (see image below)


In Stock

: Yes
Shipping: Free

$250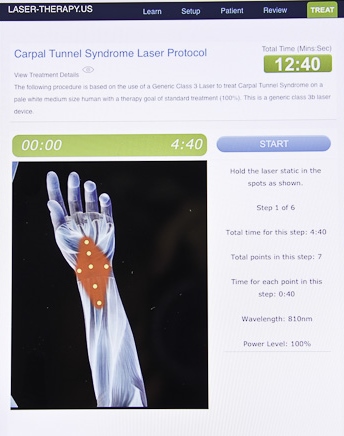 The LZ30 lasers come from the factory with internal pulsing presets to address 90% of the conditions that most people would treat with a laser, but it also allows for total customization of every variable using a micro-joy-stick controller on the top of the device or using the standard USB interface. New users can easily step through presets, favorites, and advanced features using the micro-joy-stick controller. For advanced users, the device allows the creation and maintenance of a set of favorites (presets for treating special problems).
The LZ30 allows users to choose from continuous, pulsed and sweep operation with power levels up to 1400mW at 808nm (infrared) and up to 100mW at 637nm (red). This allows practitioners and users the same level of control as many of the most expensive cold lasers on the market.
.
Every LZ30 system also comes with a web app (image at the left) that can run on a computer, tablet or phone. The website application does not talk to the laser but it does creates step-by-step custom therapy plans for over 250 conditions for humans, pets and horses. The "cookbook" protocols take all the stress and guesswork out of finding the optimum energy target for a variety of conditions. This system also includes support from Dr Rick Amy, the clinical support specialist for Avant.
This industrial design includes an aluminum anodized body with a soft rubber grip to make the product easy to control. The device is solidly built and perfectly balanced so it feels good in your hand. The compact size (just 1 inch x 1 inch x 4-1/2 inches) makes it easy to transport and use on any part of the body. No other cold laser on the market packs this level of power and control into such a compact size.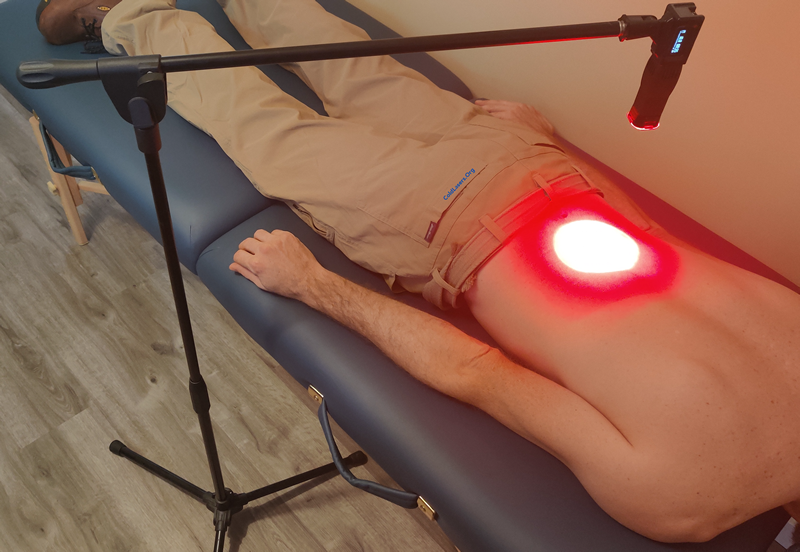 You can also use the Avant Laser with a stand for hands-free or unattended therapy. Just set up the laser and then drop it into the cradle. The laser slides right in. You can use the adjustments on the mount to set the angle and treatment size before you lock it down. The laser easily pops in and out of the stand for multi-step treatments. If you place the laser about 2 feet way from the treatment area, the laser will treat a 9-inch-by-9-inch area. This means that you can deliver over 1000 joules (CW Infrared mode) into a lower back or other similar area in about 12 minutes while you attend to other patients. (The white treatment area in the image is because the laser overloads the camera. The outer red ring is less intense so it shows up as red. Both are actually red.)

All LZ30 products can be used with the included light pipe (probe adapter) for trigger point and acupoint therapy.
Here is a comparison chart of the 3 different models.
| | | | |
| --- | --- | --- | --- |
| Model | LZ30p | LX30x | LX30z |
| IR Laser Power (808nm) | 600 mW | 1000 mW | 1400 mW |
| Red Laser Power (mW @ 637nm) | 80 mW | 250 mW | 1000 mW |
| Charging Options | Cable | Cable | Dock &/or Cable |
| Level of Long Term Phone Support* | Home Use Only | Unlimited | Unlimited |
* Home users typically treat just a few different conditions so they require a lower level of long term support when compared to doctor's who are constantly finding new applications for the laser. Home users may buy an p, x or z.
The LZ30p, LZ30x and LZ30z offer:
Up to 1400 mW (1.4W) of at 808 nm (nanometer) wavelength plus up to 1000 mW (1w) at 637 nm (Class 3b)
The perfect balance of power and safety
One-on-one support over the phone with the Avant doctor-on-staff
Programmable continuous, pulsed and sweep pulsing output modes
Use the factory defined presets or develop your own protocols. The device has enough onboard memory to store hundreds of protocols.
Self-Calibration: An internal feedback mechanism ensures that the laser is providing a consistent power output. This is a feature usually only seen on the most expensive cold lasers.
Maximum flexibility using the included USB cable.
Optionally, users can create and maintain recipes on a PC by mounting your LZ30 as a USB drive on your PC. This advanced feature is not used by most users but is available.
Highly portable compact design
Cordless operation using Lithium Ion batteries
Web App Therapy Timer & Dynamic Laser Protocol Generator

It includes a 3-year warranty. Nobody beats Avant and ColdLasers.Org for customer support.
Standard delivery is 3-4 days.
These systems include:
Waterproof hard case
2 pairs of safety goggles
USB cable, charger
Detachable hood, dust cover, replaceable smooth hood covers
Users Manual
Training from the factory
Web App Therapy Timer & Dynamic Laser Protocol Generator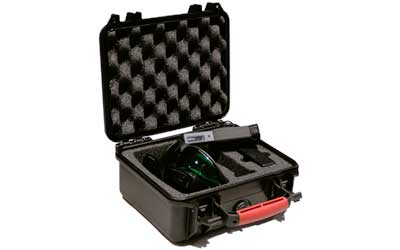 Product Specifications
LZ30p
LZ30x
LZ30z
Output Options
Continuous, Pulsed And Sweep
Continuous, Pulsed And Sweep
Continuous, Pulsed And Sweep
Number of laser emitters

Two 300mW GaAlAs diodes (808nm)

Two 40mW InGaAlP diodes(637nm)

Two 500mW GaAlAs diodes (808nm)

Two 125mW InGaAlP diodes(637nm)

Two 700mW GaAlAs diodes (808nm)

Two 500mW InGaAlP diodes (637nm)

Safety lockout
Yes, keycode required to start unit.
Yes, keycode required to start unit.
Yes, keycode required to start unit.
Safety Class
3b
3b
3b
Calibrated Device
Yes
Yes
Yes
Warranty
3 Years
3 Years
3 Years
Overall
Weight
6 Oz.
6 Oz.
6 Oz.
Dimensions
1 in x 1 in x 4.5 in
1 in x 1 in x 4.5 in
1 in x 1 in x 4.5 in
Battery Spec
3000mAh Lithium Ion
3000mAh Lithium Ion
3000mAh Lithium Ion
Battery Capacity
10 hours when using the red lasers, 120 minutes when using infrared at maximum output.
90 minutes when using the red lasers, 60 minutes when using infrared at maximum output.
60 minutes when using the red lasers, 40 minutes when using infrared at maximum output.
Charge Time
8 hours (from empty)
8 hours (from empty)
8 hours (from empty)
Battery Standby
2 years
2 years
2 years
Wavelength & Power
Infra Red Laser
600mW @ 808nm
1000mW @ 808nm
1400mW @ 808nm
Red Laser
80mW @ 637nm
250mW @ 637nm
1000mW @ 637nm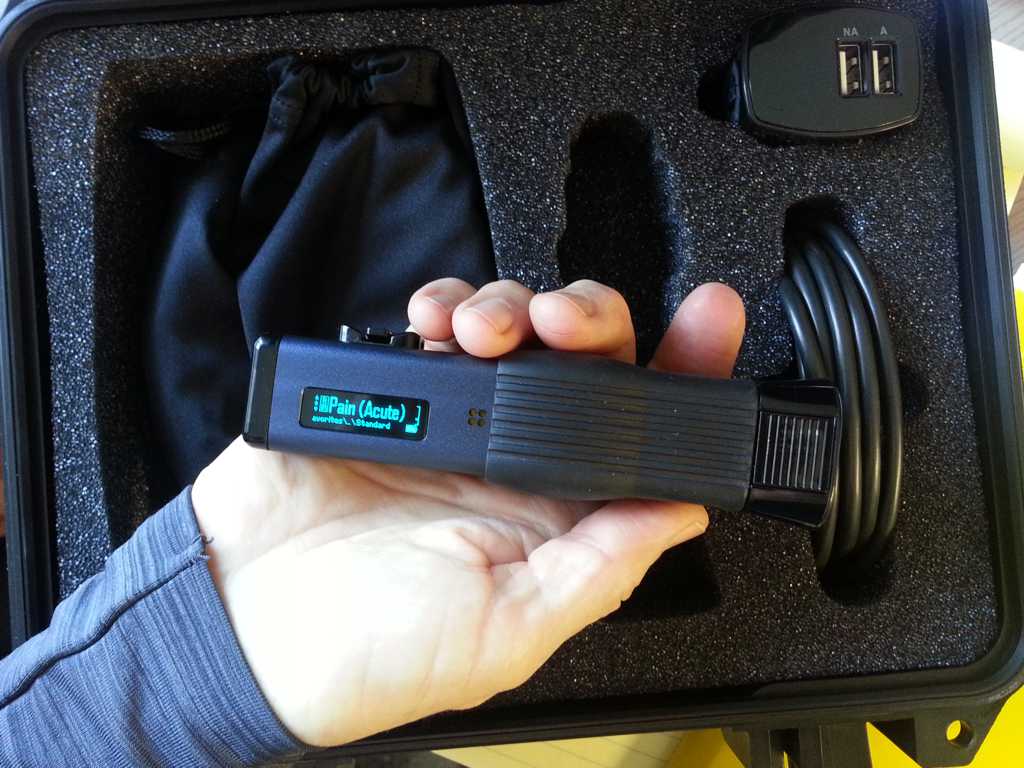 The LZ30 series of lasers do not use inexpensive laser diodes, SLDs or LEDs. Cheaper LEDs do not offer the same level of power control that you get from using high-end InGaAlP diodes. All the Avant products use the highest quality laser diodes, and they are self-calibrating so that as the diodes age and the output decreases, this system adjust the input power up so that you can same power output year after year. The LZ30 products also include a broad treatment area. Using advanced optics, the product allows users to treat area up to 1 inch by 1 inch without moving the device. For practitioners, the larger treatment area means faster treatment times. For beginning users, the broad treatment area means that users are more likely to hit the "sweet spot" when treating a poorly defined problem area.
Click here to see the way the Avant specs stack up against all the other major FDA-cleared lasers
* The Infra Red wavelength is better for deep therapy and the visible red is better for superficial or systemic therapy.
Before this product was released in 2013, it was sometimes called a TheraLazr.
Avant Reviews
In 13 years as a chiro I have yet to come across any healing devise that has worked so well. My father after a lifetime of low back pain told me last Easter that this is the first time he can remember being pain free. My mother had a large curve in her upper back from a whiplash as a child plus 3 degenerative discs in her low back with disc bulges. She is now pain free and has straightened out the curve in her upper back to lower neck. She also said she has gained about an inch and a half of height back. Not sure if its from the curve straightening or in combination with healing the flatten discs. For someone in there upper 60s this is very impressive. I am sure you hear this all the time but thought I would share anyway. Thank you for your great work. - Dr. Trent Habstritt , San Diego, CA
I have been using a cold laser for 10 years throughout my career as a physical therapist. I have used a few different brands and when it came time to invest in my own, hands down, the Avant-LZ30x has been the most reliable, easy to use, and produced the best outcomes for my patients both human and canine. Coldlasers.org provides great customer service and answers questions thoroughly. I am very happy with purchase and would hands down recommend Coldlasers.org! - Erin Downey, PT, DPT, CCRT
The Avant laser is amazing. We definitely made the right choice for man and beast.
I think I'm seeing results for the neuropathy in my legs. It's done wonders for my lower back and neck as well as my dog...- Kyle R, 2018